Sliding Gates
Sliding gates can be mounted on a track across the opening, or, more commonly built as a trackless, cantilever system. Trackless sliding gates are becoming the preferred option in many situations for a number of reasons. The gate can be designed to slide along the boundary of the property rather than taking up driveway space. Where a drive is on a slope, the gate can slide horizontally across it. The gate can be made for an opening of up to 10 metres single leaf. There is greater ram resistance with sliding gates in the closed position. In many ways sliding gates show greater reliability and consistency because they are less affected by wind resistance.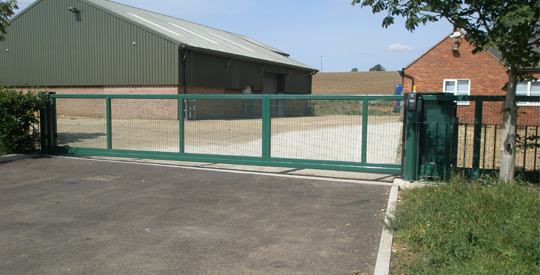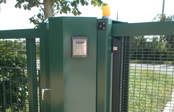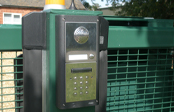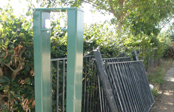 The Motiongate M8C Medium Weight Trackless Sliding Gate is a standard system which we use for gates of up to 1000kg and 10 metres. Through this we are able to offer a reliable, well finished gate at a realistic price. On to this layout we can incorporate a variety of designs in both metal and wood.
Fully Automated operation with industrial single phase motor.
Available in up to 10 metres width single leaf and 2.5 metres height.
Integrated safety beams and pressure edges.
Variety of control options available, including 'phone in' activation, GSM intercom (can be connected to your phone) and radio remote control.
Variety of designs available for commercial, rural and domestic applications.
Fully enclosed motor housing gives a finished look to the installation.
Heavy duty latch post gives good resistance to ramming attempts.
Full installation and commissioning service.